If you can't tell by reading my bio, I am 'slightly' obsessed with Carrie Bradshaw. Starting out my sophomore year of college, single, confused, obsessed with fashion and all things New York City, it's a wonder I didn't start Sex and the City earlier. If you've never seen Sex and the City and have no idea who Carrie Bradshaw is– that's okay. Carrie is single, independent, a writer and everyone in the 90s style icon. Carrie is unapologetically, herself. She writes a column in the New York Observer and gives the best advice. If you're still not convinced that you should listen to Carrie, I found an article in Her Campus, by Sara Domaratzki, that lists 7 reasons that I could not agree more with. Carrie Bradshaw speaks to the hopeless romantic, she supports your shopping addiction, she understands the stress you go through, she gets your anti social side, she gets that not every guy is the right guy, and most importantly she understands that your girl friends are your real soul mates.
With that being said here are 10 Carrie Bradshaw quotes, I believe that every college girl should live by.
"You shouldn't have to sacrifice who you are just because somebody else has a problem with it."
Shopify.com
"When it comes to relationships, maybe we're all in glass houses, and shouldn't throw stones. Because you can never really know. Some people are settling down, some are settling and some people refuse to settle for anything less than butterflies."
Fanpop.com
"No matter who broke your heart, or how long it takes to heal, you'll never get through it without your friends."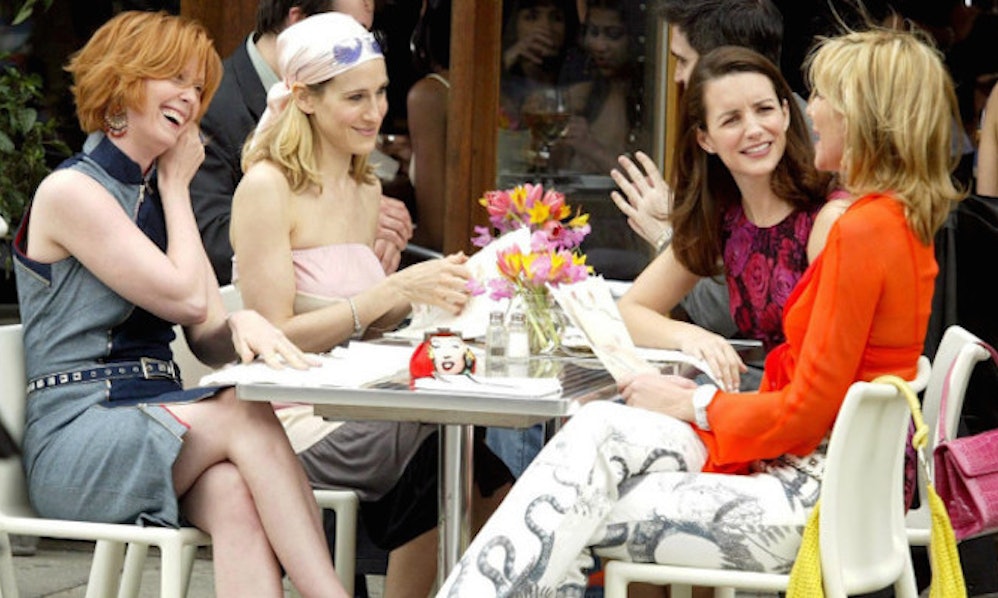 bustle.com
"Life gives you lots of chances to screw up, which means you have just as many chances to get it right."
Stylevanity.com
"Maybe some women aren't meant to be tamed. Maybe they are meant to run free until they find someone just as wild to run with."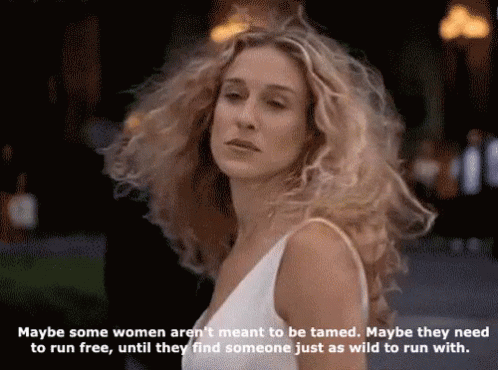 medial.tenor.com
"The Most Exciting, challenging, and significant relationship of all is the one you have with yourself. And if you find someone to love the you you love, well that's just fabulous."
i.pinimg.com
"Being single used to mean that nobody wanted you. Now it means you're pretty sexy and you're taking your time deciding how you want your life to be and who you want to spend it with."
31.media.tumblr.com
"Maybe the past is like an anchor holding us back. Maybe you have to let go of who you were to become who you will be."
i.pinimg.com
9. "I'm more of a solve your own problems kind of gal."
i.pinimg.com
and lastly, my favorite quote—
"Maybe our mistakes are what make our fate. Without them, what would shape our lives? Perhaps if we never veered off course we wouldn't fall in love, or have babies, or be who we are. After all, seasons change. So do cities. People come into your life and people go. But it's comforting to know that the ones you love are always in your heart…"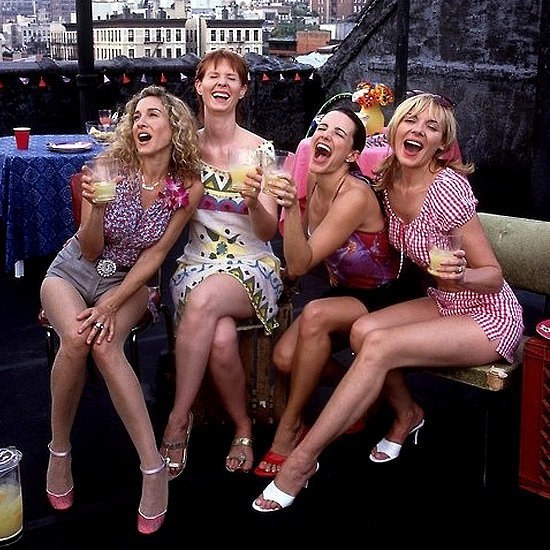 assets.rbl.ms.com
Going through college you're bound to make mistakes. You'll probably make millions of them, but without them you wouldn't be you. College is only 4 years so go out there, make mistakes and live like Carrie– independent and unapologetically yourself.
Love Always, Meghan